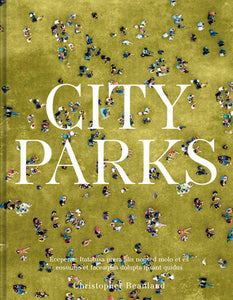 A visually stunning and beautifully written celebration of park life around the world.

This gloriously illustrated book tells the fascinating stories of fifty of the world's most interesting and innovative parks and the people who use them. The pandemic brought into sharp relief what city dwellers already realized: parks are an absolutely essential part of modern life. Featured here are the storied greats such as Central Park in New York and Hyde Park in London (and Sydney!). But the book also takes us to the Philippines and Australia and around the world to showcase the most historic and most interesting, the newest and most cutting-edge parks that mix the best of nature and architecture.
The book explores what can be found in the parks, why they are important, and how parks respond to their environments. There's Freeway Park in Seattle, a huge brutalist park over a motorway; and Tempelhof in Berlin, which was formerly an airport. There's the Ibirapuera in São Paulo, Brazil, which contains amazing galleries and theaters; Adelaide Park Lands in Australia, which is unique because it encloses the entire city center; and Britain's first park, the Arboretum in Derby. You'll want to visit them all!