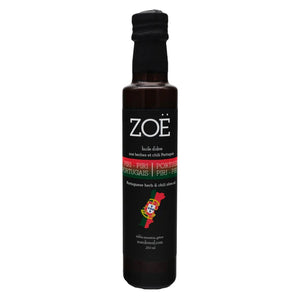 Pairing suggestions: 
Drizzle on grilled meats.
Use with one of our 

Zoë balsamic, wine or apple cider vinegars to create the worlds best vinaigrettes for your salads or sandwiches. 

Mix in Mayo or Mustard to use in sandwiches. 
Drizzled on Pizza & Pasta.
On grilled, steamed or roasted fish.
Drizzled on grilled, steamed or roasted potatoes.
Drizzled on mashed potatoes.
Drizzled on Hummus, Tzatziki or over your favorite dip.
Drizzle inside sandwiches.
Use to sauté Onions, garlic or Veggies
Drizzle it over hot grilled bread.  
Drizzle on grilles Steak & all grilled meats.
The possibilities are endless.